09 October 2023
•
7 min read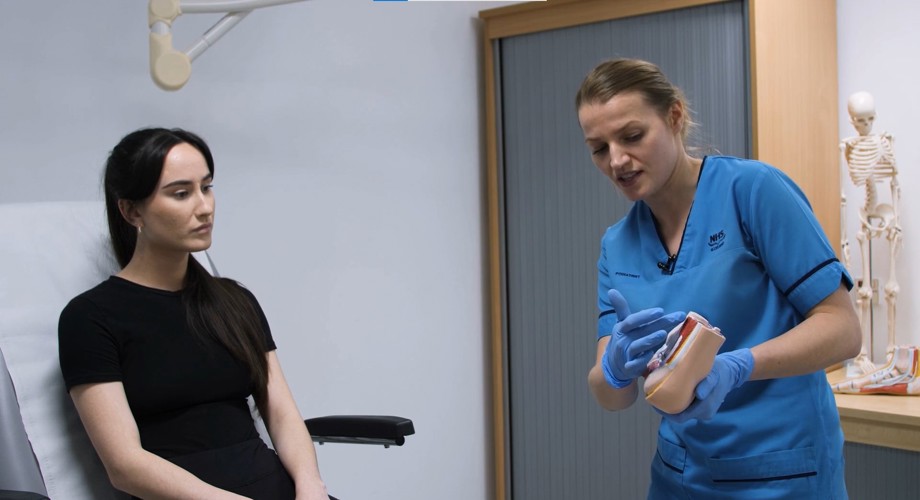 Who is Louise?
Louise is an advanced podiatrist. She specialises in musculoskeletal (MSK) conditions and orthopaedics at NHS Grampian.  
From school, Louise studied at Glasgow Caledonian University, qualifying with a BSc in Podiatry. She also enjoyed a semester abroad at La Trobe University, Melbourne, Australia. Louise's career in podiatry has provided endless opportunities.  
Throughout her career so far, Louise has worked across various NHS health boards in Scotland. She has also enjoyed continual learning through personal development, including: 
clinical supervision 
training courses 
professional development 
Louise has worked as a practice educator for undergraduate podiatry degree programmes. She provides clinical education, academic learning, and assessments. Louise has also completed clinical education postgraduate modules and an MSc in Health Services Management from the University of Glasgow. 
Louise has developed skills in many areas of podiatry in her career, including: 
wound care 
nail surgery 
supplying and injecting medicines 
providing education and supervision 
working across many healthcare settings, including community, hospital and domiciliary settings 
Her love for sport and movement has allowed her to develop clinical expertise in: 
MSK conditions 
biomechanics 
orthopaedics 
Louise has a passion for education and driving change to improve quality. She is an active member of the Royal College of Physicians and Surgeons of Glasgow and the Royal College of Podiatry.  
How podiatrists can make a positive impact
As a podiatrist working for NHSScotland, you can often make a positive impact. You can help patients by improving the health of their feet, lower legs and mobility.  
You can choose to specialise in areas such as: 
Musculoskeletal and sports podiatry 
surgery 
high-risk foot management 
education and leadership 
management and research 
The primary goals of the podiatry service are to prevent, treat and manage foot, ankle and leg conditions. To improve patients' mobility, independence, and quality of life. A podiatrist's impact on a patient's life can make the role very rewarding. 
As well as clinical practice, podiatrists must also facilitate learning, leadership, and use research and evidence to inform their practice and improve services. This is known as the four pillars of practice. 
How to watch our 360 videos
To navigate the 360 videos on this page, follow these instructions: 
If you are using a mouse, hold the left or right button to move the cursor around the screen. Move the cursor to the left to turn left, and to the right to turn right, and so on. 
If you are using a laptop trackpad, click and hold anywhere on the trackpad, then use your finger to move the cursor around the screen. Move your finger to the left to turn left, and to the right to turn right, and so on. 
If you are using a mobile, press and hold the screen while moving your finger. Move your finger to the left to turn left, and to the right to turn right, and so on. 
To get the full AHP VR experience, download our immersive video files to your headset.
Scene one video: podiatry assessments
Louise begins assessing the patient. She asks questions to learn more about the patient's problem and how it affects their life and mobility. Louise then performs assessments of the joints, muscles, and soft tissues of the feet and legs. She tries to identify the possible source and cause of the patient's pain and discomfort. These assessments test for joint movement and muscle strength. For this test, the patient sits in the treatment chair. Finally, Louise assesses the patient's foot function and balance whilst standing.  
If you were to become a podiatrist, you might find improving a patient's quality of life and feeling better about their feet challenging, but rewarding.  
Scene two video: discussion with patient
Louise takes time to explain to the patient what she found from the clinical assessments. She then diagnoses the patient's injury. Louise uses foot models and X-rays to help patients understand. Good communication and helping the patient to understand their health condition or injury are important parts of delivering podiatry care. 
Scene three video: podiatry treatments
Following a discussion with the patient, Louise explains the treatment plan. She uses her specialist knowledge and skills to explore treatment options with her patient.
Louise prescribes specialist insoles called orthoses. These can improve the function of the patient's feet while providing support. To help the recovery, Louise shows the patient how to carry out foot exercises to strengthen their feet and legs. With the patient's permission, Louise uses shockwave therapy. This helps to stimulate healing and reduce pain. 
You can become a podiatrist like Louise
Podiatry is a rewarding career where you can prevent and manage foot, ankle and leg conditions.  Improving patients' mobility, independence and quality of life.  As a Podiatrist, you could work in a variety of places including healthcare centres, hospitals and patients' homes. You can choose to specialise in different areas such as: 
musculoskeletal 
sports podiatry   
surgery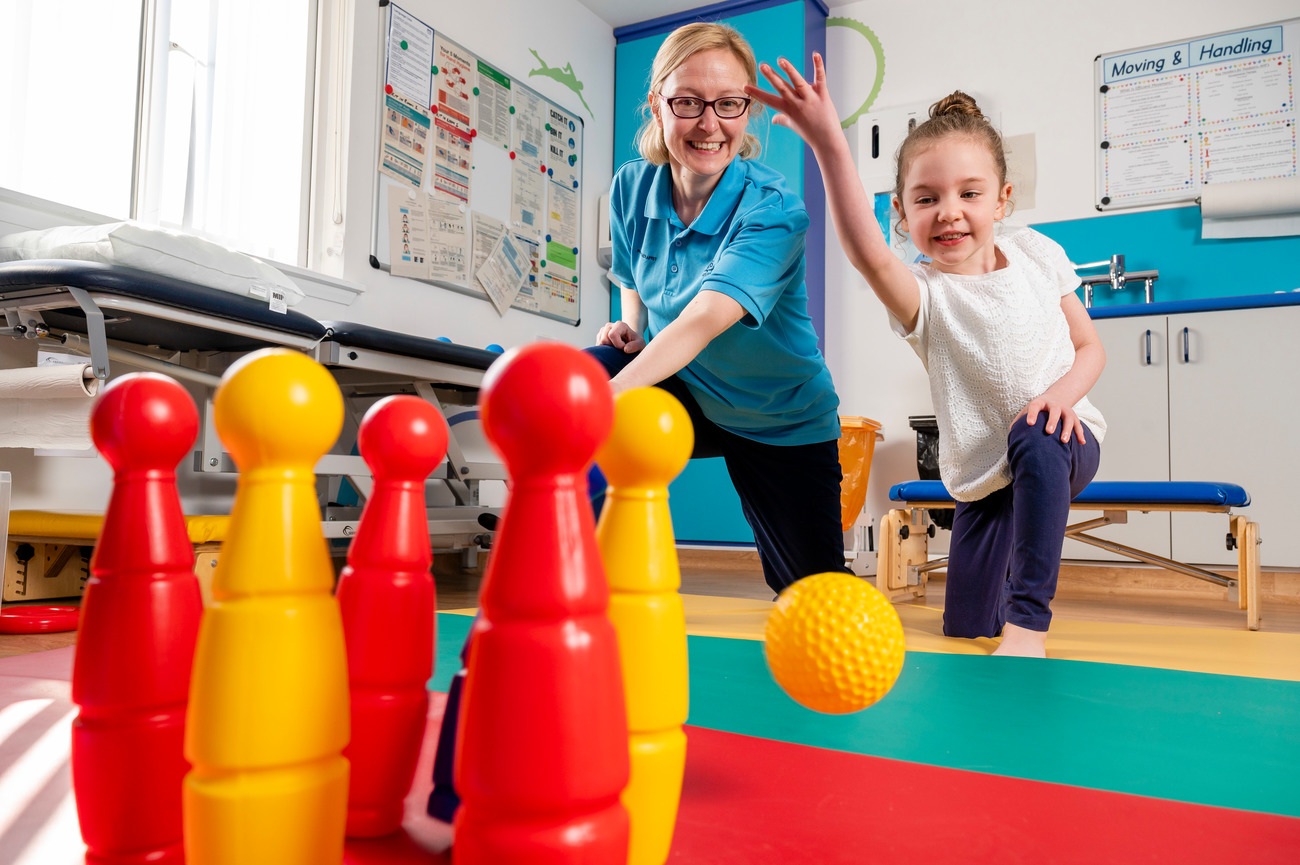 Start your journey in healthcare
Explore more professions with 360 videos and interviews that introduce other allied health professions (AHPs).