NHSScotland Careers
07 November 2022
•
8 min read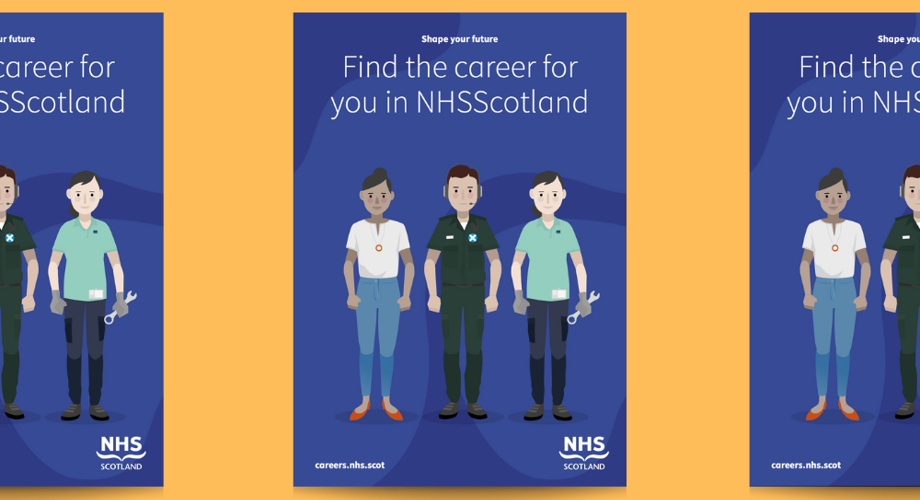 A job for you, a job for all
The NHS is here for us all 24 hours a day, 365 days a year. 
We're the largest employer in Scotland, with a workforce of over 177,000. We all work together to deliver high-quality services that protect the health and wellbeing of over 5 million people living in Scotland every day.
Explore our careers
Whatever your skills, knowledge or experience, there's a career in the NHS for you.
Learn more about careers in the NHS.
You have the skills we need!
If you're a school leaver, job seeker, volunteer, or like playing sports, you'll have many of the skills the NHS is looking for.
How to apply
Search our recruitment website to view all our vacancies.
Click on a job that interests you, then download and read the application pack. It will include lots of helpful information about the job to help you decide if it's the right one for you.
When you've found a job you'd like to do, click apply, then complete your online application.
Remember to tell us what you can do. It helps us learn more about you and the skills you'll bring to the role.
Want to know more about working in the NHS? Find the career for you in NHSScotland by downloading our career guide.