How to become a physician associate
To become a physician associate, you'll need a postgraduate diploma or a master's degree in Physician Associate Studies.
What is a physician associate?
Physician associates (PAs) are medically trained, generalist healthcare professionals who work with doctors in multidisciplinary teams to provide medical care. PAs are dependent practitioners working with a dedicated supervisor but can also work independently on specific tasks.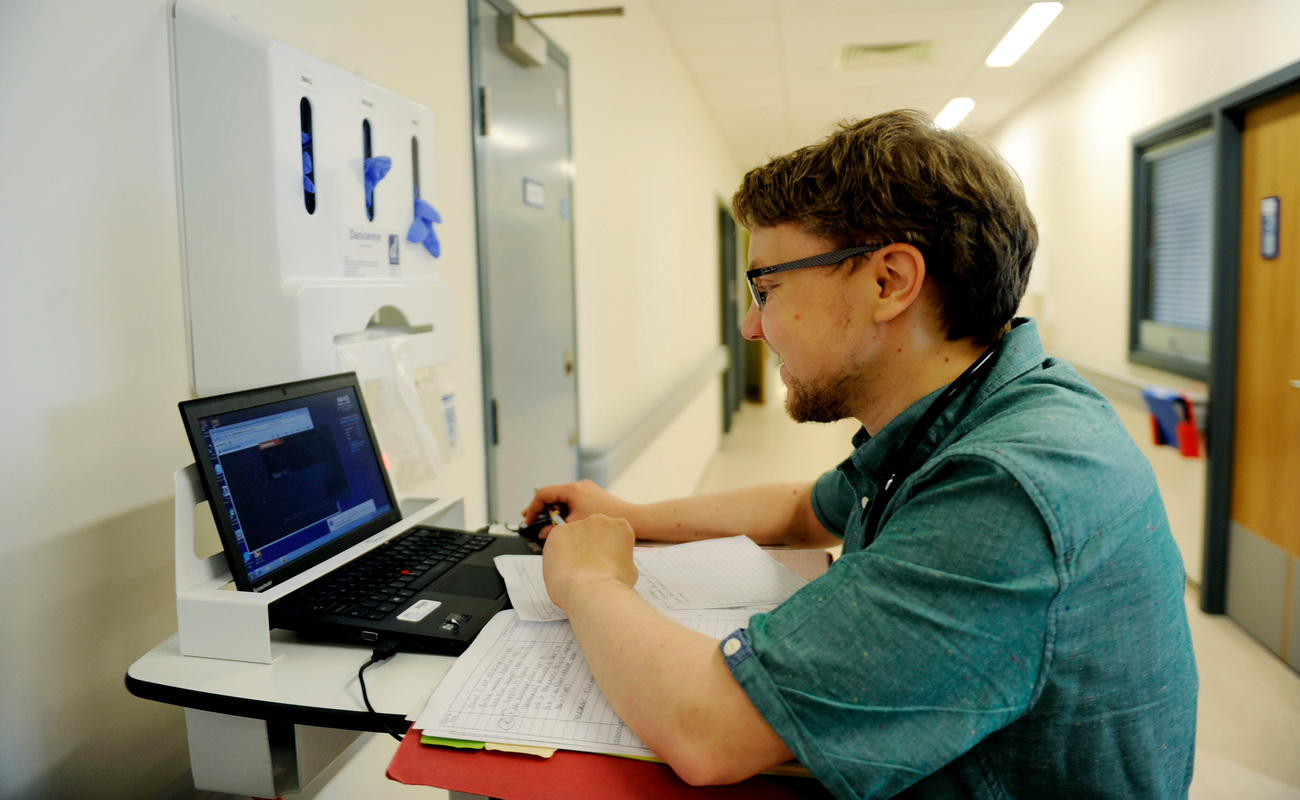 Starting your career as a physician associate
Choosing subjects at school
To become a physician associate, you will need a good standard of education. Useful subjects include:
Human Biology
Biology
Chemistry
Physics
English
Maths
Speak to your guidance teacher about subjects offered at your school.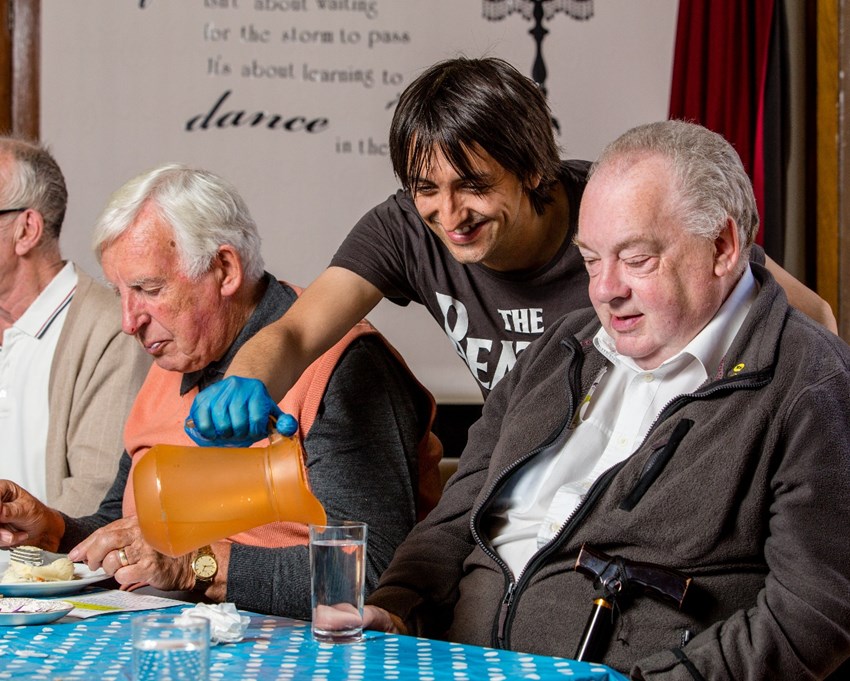 Work placements and volunteering
You may find it helpful to get some healthcare experience by doing a work placement or volunteering. You'll get training, increase your knowledge, and learn new skills. This could help you when applying to university, college or a new job with NHSScotland. 
College and university
You'll need a postgraduate diploma or a master's degree in Physician Associate Studies to become a physician associate in the NHS. Entry requirements include an undergraduate degree in a bioscience-related subject. If you're a registered healthcare professional, such as an AHP, nurse, or midwife you're also eligible to apply. After graduation, you must sit a national exam to become a working physician associate.
Physician associate training usually lasts 2 years and involves many aspects of an undergraduate medical degree. The training provides generalist medical training with a little focus on more specialised disciplines, such as mental health, surgery and paediatrics.
You will undertake 1,600 hours of clinical training in a range of settings, including 350 hours in general hospital medicine. You'll also spend at least 90 hours in other settings, including mental health, surgery, and paediatrics. 
Accessing physician associate training
In Scotland, the University of Aberdeen offers an MSc in Physician Associate Studies. You will need a minimum of a 2:1 honours degree in a science or health-related subject to be accepted onto the course.
Find out more about the MSc in Physician Associate Studies.
Other universities across the UK offer physician associate postgraduate courses. You'll find an up-to-date list of universities currently accepting applications on the Faculty of Physician Associates website.
Course search
Search for college or university programmes on My World of Work.
Get to know the role
As a physician associate, you'll work within clearly defined boundaries under the supervision of a dedicated supervisor. There will be specific tasks that you can do independently. You could also provide cover so trainee doctors and surgeons can attend training, clinics, or theatre. Most physician associates work in general practice, acute, or emergency medicine.
Although they have very similar names, the roles of physician associate and anaesthesia associate are very different.
Your main tasks include:
take patient histories
perform physical examinations
see patients with long-term conditions
perform diagnostic and therapeutic procedures
develop and deliver appropriate treatment and management plans
request and interpret diagnostic studies
Currently, physician associates are not able to:
prescribe medication
request ionising radiation, such as a chest x-ray or CT scan
You'll need these skills:
communicating
caring
problem-solving
teamwork
critical thinking
Physician associates work with other healthcare professionals, including: 
GPs
hospital doctors
nurses
healthcare support workers
allied health professionals
You could work in: 
hospitals
GP practices
community care centres
treatment centres
Learning and development
All physician associates must complete 50 hours of continuing professional development (CPD) per year. 
You must provide documented evidence of your CPD to remain on the Physician Associate Managed Voluntary Register (PAMVR). This register is maintained by the Faculty of Physician Associates (FPA) and allows employers to check whether an applicant or employee is a fully qualified and approved physician associate.
Professional bodies
Once you qualify as a physician associate, you can join the Faculty of Physician Associates (FPA).
The FPA is the professional body representing physician associates and is based at the Royal College of Physicians. It provides education, training, and professional development support to both qualified and student physician associates.
There is no statutory regulation for physician associates. However, the process for regulation by the GMC is ongoing. Until this process is completed, the FPA maintains the voluntary register for qualified PAs.
If appropriate to your role, you can join the relevant royal college for further learning and development. For example, PAs working in general practice can become members of the Royal College of General Practitioners.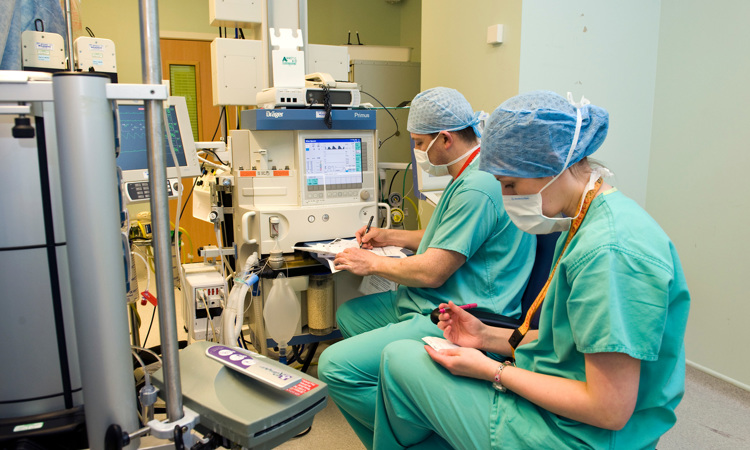 Explore careers
Discover the skills and qualifications you'll need for each role and what the work will be like.
Explore careers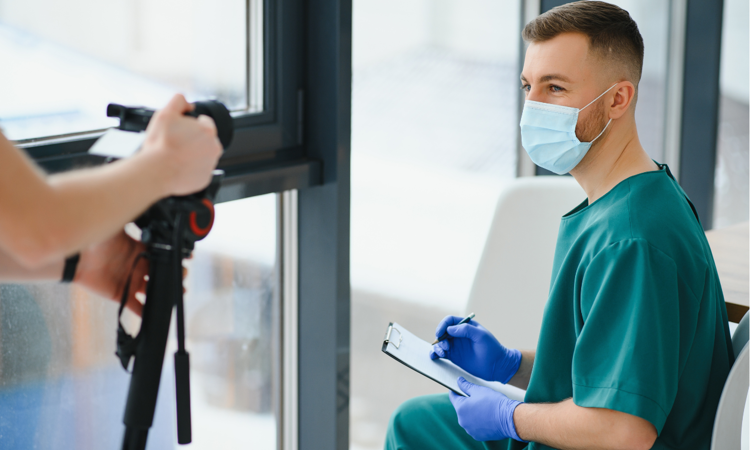 NHSScotland Careers blog
Our blog includes how-to guides, case studies, and career resources.
Discover more