Work placements and volunteering
Volunteering or doing a work placement can provide valuable healthcare experience that could help you when applying to college, university, or a new job in the NHS.
Find out about opportunities in our health boards across Scotland.
Work placements in the NHS
Work placements offer you an opportunity to observe individuals or teams carrying out tasks and activities. They can be delivered online or in person.
You may get the opportunity to do some of these tasks yourself under supervision, depending on the area you are working in.
What you can expect from a work placement
A work placement will provide you with an insight into a range of healthcare jobs and workplace settings. It could help you decide if a career in healthcare is for you. You will also:
Work with other people in healthcare, which will help to build your confidence.
Gain skills and experience that you can write about on future job application forms.
Meet a range of people who may be able to give you a reference in the future.
To find out about in-person work placements in your area, contact your local health board. If you're at college or university, their careers service will signpost you to opportunities in the NHS. For online events, check out Skills Development Scotland's Marketplace.
Benefits of volunteering
There are lots of volunteering opportunities across the NHS, from supporting and chatting with patients to helping at mealtimes and guiding people through the hospital.
Volunteers in the NHS tell us that they feel valued and appreciated. Volunteering gives them a huge sense of pride and satisfaction. It also improves the wellbeing of the people they help.
As a volunteer, you'll also learn new skills, gain healthcare experience, and get all the training and support you need.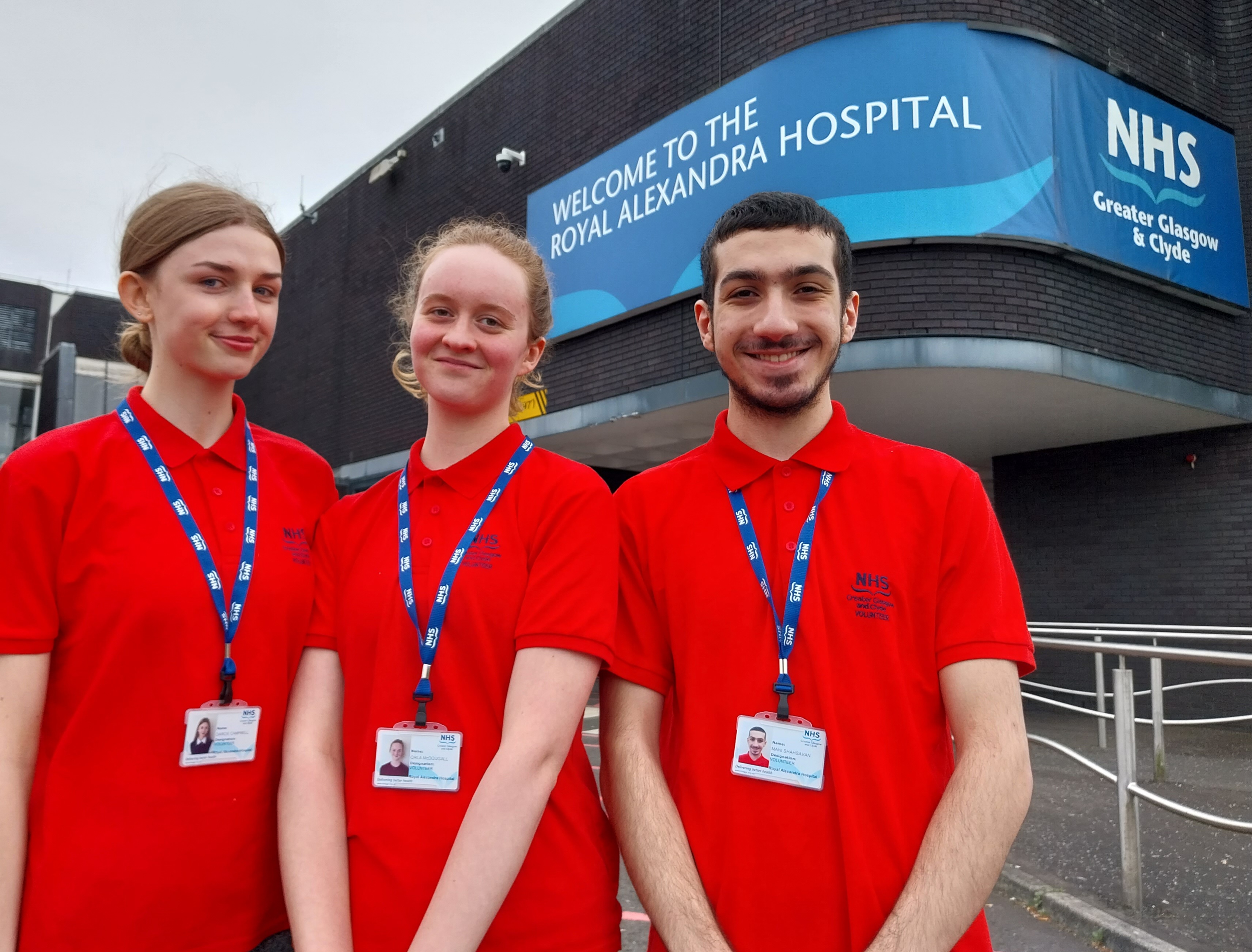 How to become a volunteer
To become a volunteer, you must be over 16 years old. You'll also need to:
Complete an application form and provide 2 references.
Make a commitment to volunteering for a minimum of 2 hours a week for at least 6 months.
Become a member of the Disclosure Scotland Protecting Vulnerable Groups (PVG) scheme.
Depending on the role, you may need to wear a uniform and badge, so you're easily identified as a volunteer. You may also need an occupational health check.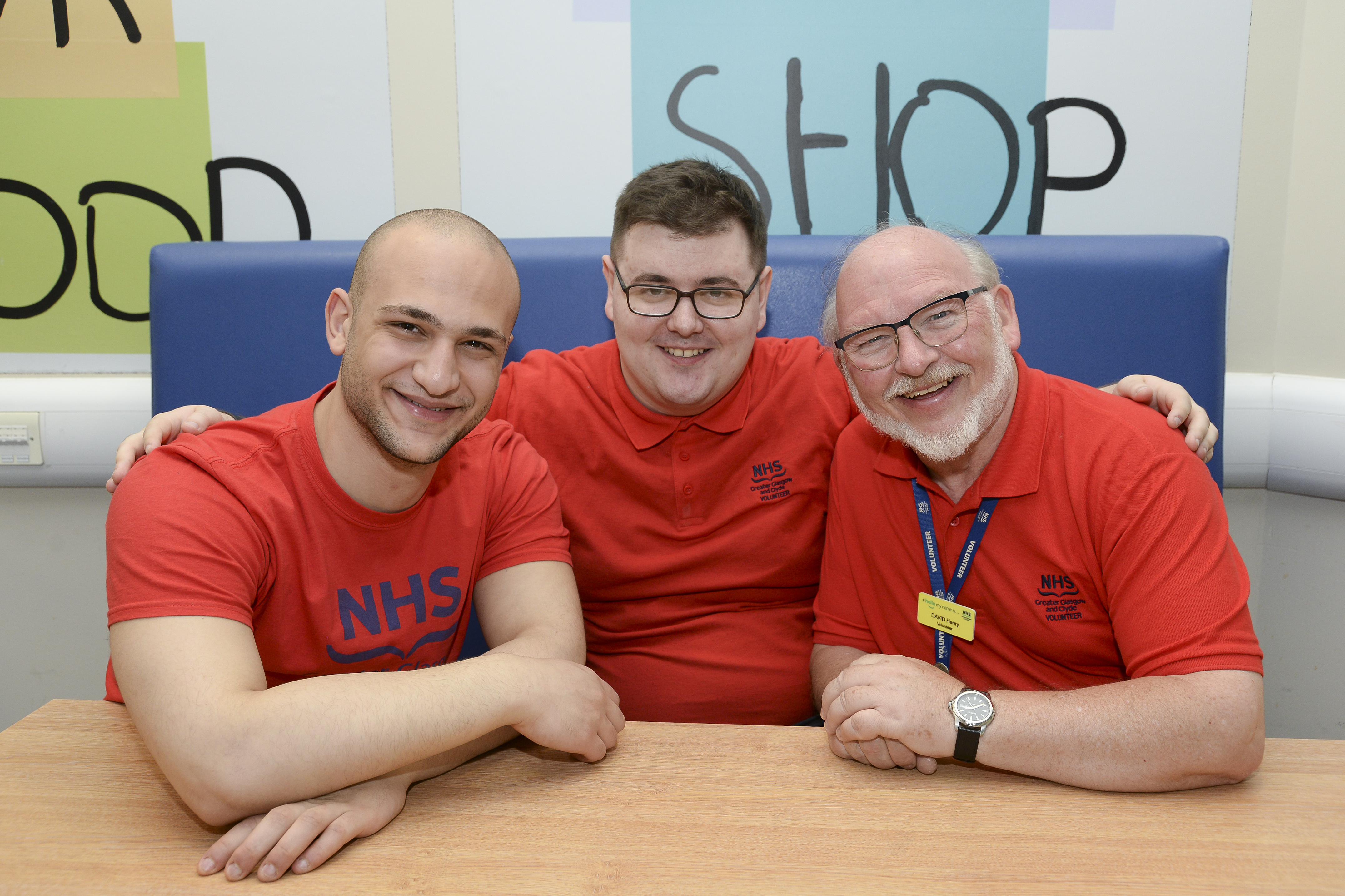 Interested in volunteering?
Contact your local health board for more information or search for opportunities on Volunteer Scotland.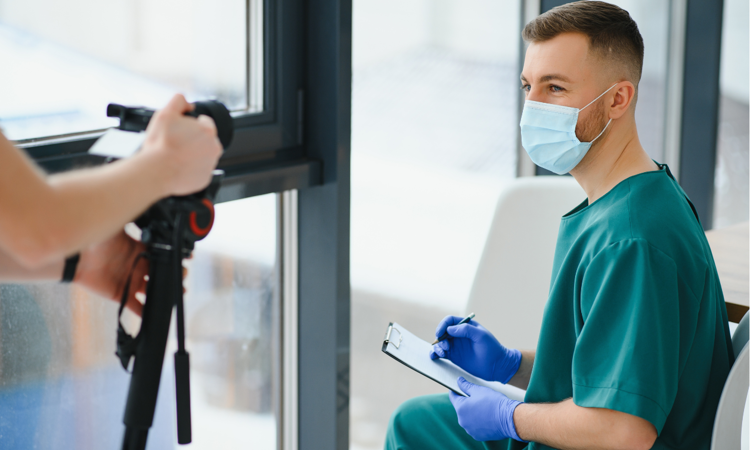 NHSScotland Careers blog
Our blog includes how-to guides, case studies, and career resources.
Discover more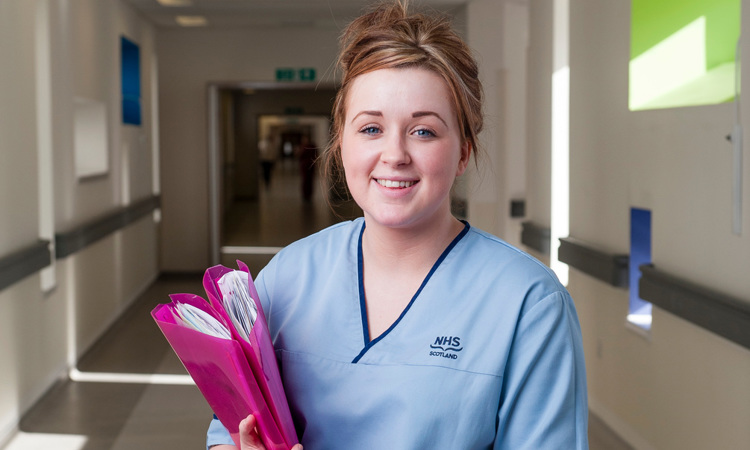 Explore careers
Discover the skills and qualifications you'll need for each role and what the work will be like.
Explore careers