NHSScotland Careers
23 June 2023
•
3 min read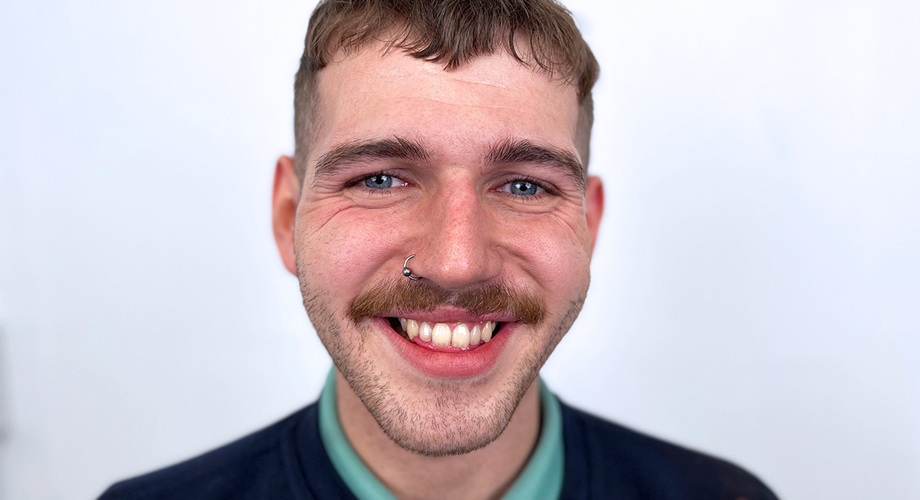 Thomas's story
When I was young, I used to play with Lego and Meccano to build things. I enjoyed problem-solving and trying to work things out. As I got older, I realised I was a logical thinker and good with numbers.
I started to look into career opportunities that would be a good fit for Maths, Physics, and Chemistry, which I studied at school. Engineering stood out as a surefire option.
I started my NHS career as a modern apprentice. I heard about the apprenticeship with the NHS through my mum, who was looking online. Both of us were looking for apprenticeships at the same time. She gave me the application and said, "Fill it in!".
In the NHS, there were 2 options available, electrical engineering or mechanical engineering. I didn't like the idea of working with wiring and electricity, so I decided on mechanical engineering!
I chose to do the NHS apprenticeship over the others I was looking at because it seemed the most interesting. Also, I had friends who had done apprenticeships as mechanics in other places, but no one had worked for the NHS.
I've since completed my apprenticeship and am now a fully qualified mechanical engineer.
What does a typical day look like for you?
A typical day for me starts with the team getting together and discussing the jobs we all have for the day. We have iPads that are used to distribute our jobs around the team. All the jobs are listed in terms of priority. I'll look on my iPad and view the top priority job and head off to do that.
Most high-priority jobs are ward related. For example, if a sluice goes down or the ward loses heating. Lower priority jobs could include pre-planned maintenance, which are tasks we have on a schedule like weekly or monthly testing. I might also be assigned ancillary jobs like fixing a wheel on a trolley or assembling a table.
Throughout the day, I refer to the list of jobs on my iPad and work my way through them. Usually, there's plenty of work going! 
On my iPad, I can access progress notes from other mechanical engineers about each job. It's good to know they fixed a problem before. I also leave my notes to help the next person.
What's the best part of your day?
Some people might say the best part of their day is home time! But, for me, it's coming to work every day and catching up with my workmates. There are so many stories to be told. The best part about working here in the hospital is the people.
What are the most important skills for your job?
I'd say communication because you're constantly going around a big site all day talking to colleagues and sometimes patients. I communicate with a diverse range of people every day. 
Before you even go to a new job, you'll be on the phone asking the person who requested help to tell you about it so that you know exactly what tools to bring. Good communication saves you from bringing all your heavy tools to every job.
I didn't realise just how important communication skills would be. The NHS has helped me develop and become a much more confident person, so I speak to everyone now. 
Obviously, my engineering knowledge is essential. Knowing how to fix boilers and different equipment is useful. I now have the knowledge and ability to fix things, like a radiator, which I never thought I'd ever be able to do. Now I can go home and fix the radiator or my water pressure there too. That's so handy!  
Problem-solving and logical thinking are important skills too. You also need to be patient. Don't rush into anything. Take a step back and think through the problem to find the solution.
What makes you proud to be a mechanical engineer in the NHS? 
I would say the fact that it's a rewarding job. I'm working in the hospital, so if I fix something, I know I've helped people by fixing it. If I can solve a problem with heating in a hospital ward, I know I'm helping patients feel better. It's such a rewarding part of the job. I've never had that kind of experience before. 
What parts of your job do you find the most challenging? 
The part of the job I find most challenging is usually when I need to do something I've never done before. There might be things that colleagues have seen before that I've never worked on. 
A lot of the repairs or maintenance we have to do are on quite old things. Trying to read through information and drawings for the equipment and adapting that to your modern-day knowledge can be pretty challenging. That's one of the fun parts, too, since a lot of problem-solving is involved. 
What advice would you give to others thinking about applying for a job with the NHS? 
One piece of advice for anyone looking to apply to the NHS is don't hold back or worry. Apply for the NHS, work hard, and you'll get the same qualifications as you do with any other engineering apprenticeship. It could set you on the pathway to other roles in estates services. I would say do it because it's worth it. 
I also really underestimated how working in the hospital would help develop me as a person and a mechanical engineer. I've grown so much as a person working in the NHS.
What are your future career plans? 
If I think about it in 5-year blocks. In the next 5 years, I'd like to be a shift engineer in the NHS. Shift engineers usually work 3 or 4 shifts a week, morning or night, which is why they get that name. That would be the next step up for me here.  
On the other hand, if I'm lucky enough, I'd love to get into a supervisor or manager role in the next 5 years. I want to progress in my career. It would be great to stay here and build up my knowledge.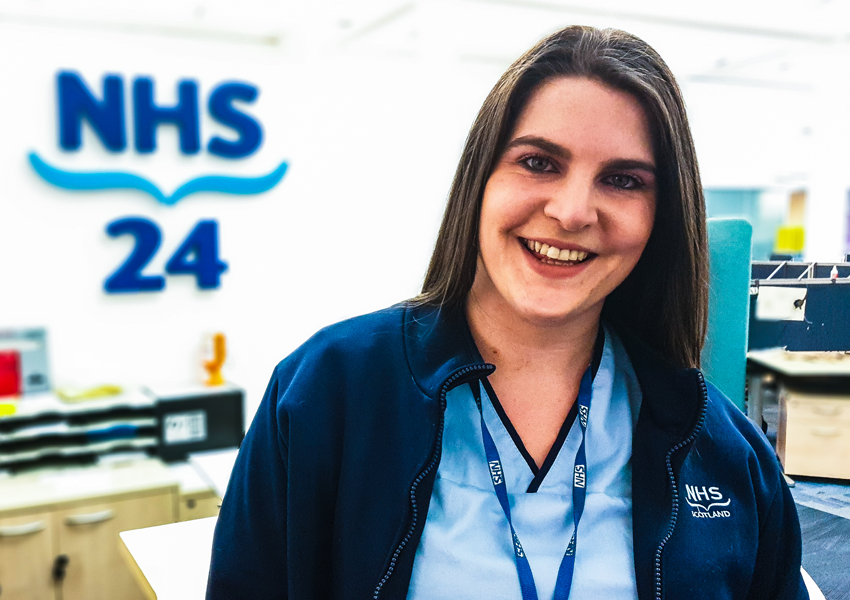 Explore careers
Discover the skills and qualifications you'll need for each role and what the work will be like.