NHSScotland Careers
06 November 2023
•
3 min read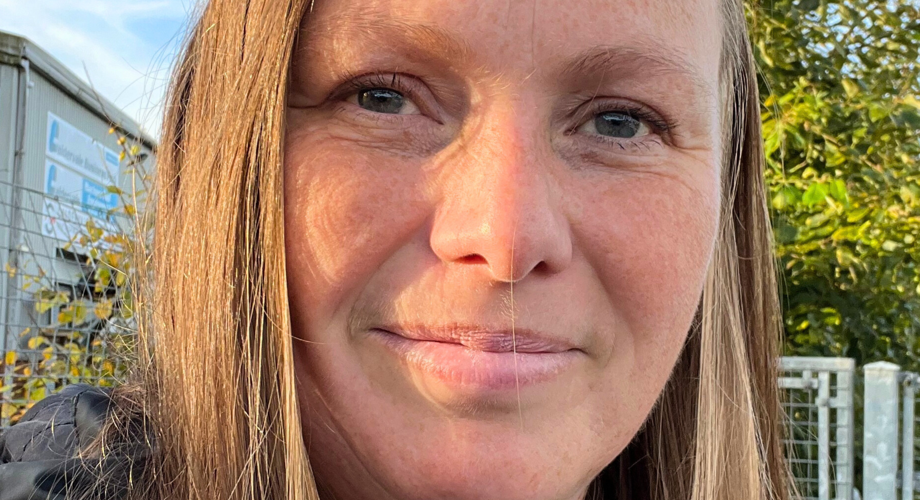 My education pathway into occupational therapy
In September 2022, I began a BSc (Hons) degree in Occupational Therapy at Glasgow Caledonian University. I didn't know what to expect, but I was there, and I was determined. 
Before university, I worked as an assistant practitioner in rehabilitation, also known as a physiotherapy and occupational therapy support worker. I fell in love with OT and completed an HNC in Occupational Therapy Support by distance learning in my own time.  
I realised I enjoyed studying and that becoming a registered occupational therapist was achievable. The HNC gave me the chance to apply for second-year entry at the university, and I was over the moon when I was offered a place!
Finding a work-life balance
I have two kids at primary school, and initially, I was concerned about how this monumental change would affect them. Would my time with them suffer?  
I will be honest because I think that is most valuable here. It was an extremely difficult adjustment. The second-year workload is immense in the first trimester. There were times I wondered if I had made the right decision.
The lecturing team is very supportive and encouraging. They appreciate family life and have supported me in striving for a good work-life balance. They also allowed me to swap classes on occasion so I could get to school assemblies. It meant the world to me and gave me the lift I needed to keep going.
The shed
When studying at home, I found there were too many distractions. There were always washings to be done, dishes in the sink, and so on! 
In the spirit of OT, I examined my environment and realised something had to change. With the help of my mother-in-law, I humphed my desk out into the shed. I bought a small bookcase and spent more hours than I'd like to admit setting up my printer. But, by the end of the day, I had my study haven in the garden.  
Having this sanctuary has gone a long way in helping me achieve balance. And whilst I can still procrastinate when studying in the shed, I can regain focus much quicker. This has helped the kids adjust to me studying at home. It created a boundary and incidentally created a haven for them as well. Whenever they have tricky homework, we go out one-on-one and work through it with no distractions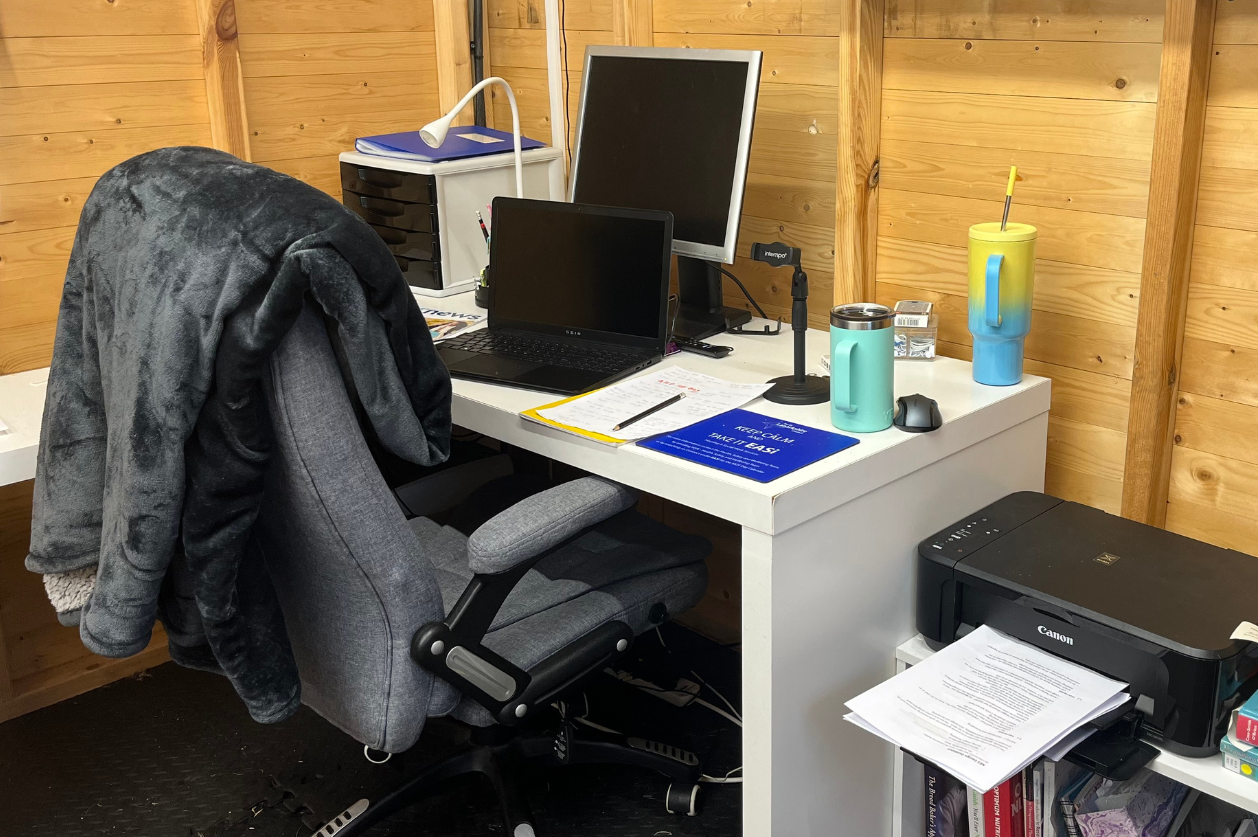 So, what does my schedule look like?
I'm in my third year now on part-time placement alongside coursework. I have taken the lessons I learned in my second year and implemented them. The key is planning, routine, and lots of effort! 
I have the morning routine down to military precision! I learned the art of delegation, and my kids are thriving on the responsibility. Now, don't let me fool you. We have many a chaotic morning, but for the most part, we get through without too much fuss. Morning chores are divided up, and then we all pack our school bags for the day ahead.  
My placement at NHS Education for Scotland
I must admit placement is my favourite part of the week. The practice educators are very welcoming and supportive. What I like most is being allowed to apply what I have learned and be creative. There are no stupid questions, and every day, I develop more skills, and my confidence grows. 
A typical day at university
On the days I am at university, I get the 8.19 a.m. train, dropping the kids at breakfast club on the way. When I arrive at uni, I meet with some classmates for a quick catch-up before heading to our lecture. The full cohort attends the lectures, although the cohort is divided into 2 classes.
The classrooms are fairly intimate. I had imagined enormous, intimidating rooms surrounded by hundreds of people, but that's not the case. I was also delighted to realise there is a wide age range among the students. The varying perspectives add to class discussions. 
After the lecture, there is a 3-hour break before the seminar. This year, I have decided to use this time to study. I have been booking study pods in the library. They can fit between 4 and 8 people. Sometimes, there are just 2 of us in the pod, and sometimes 8 of us. In the pods, we work individually, but it's great to have each other for reassurance. 
The seminar in the afternoon is for 2 hours. The seminar is for the class as opposed to the entire cohort. We begin the sessions with snack-size self-care activities. I find these very beneficial. It's nice to catch your breath and focus on yourself, even if briefly. The activities have included journaling of positive affirmations and deep breathing relaxation exercises. 
After the seminar, it's a quick dash for the train home. I have dinner with the kids before homework and hobbies. 
I have to work hard at it every day, but a good work-family balance can be achieved while studying. I am so glad I took the leap to study at university!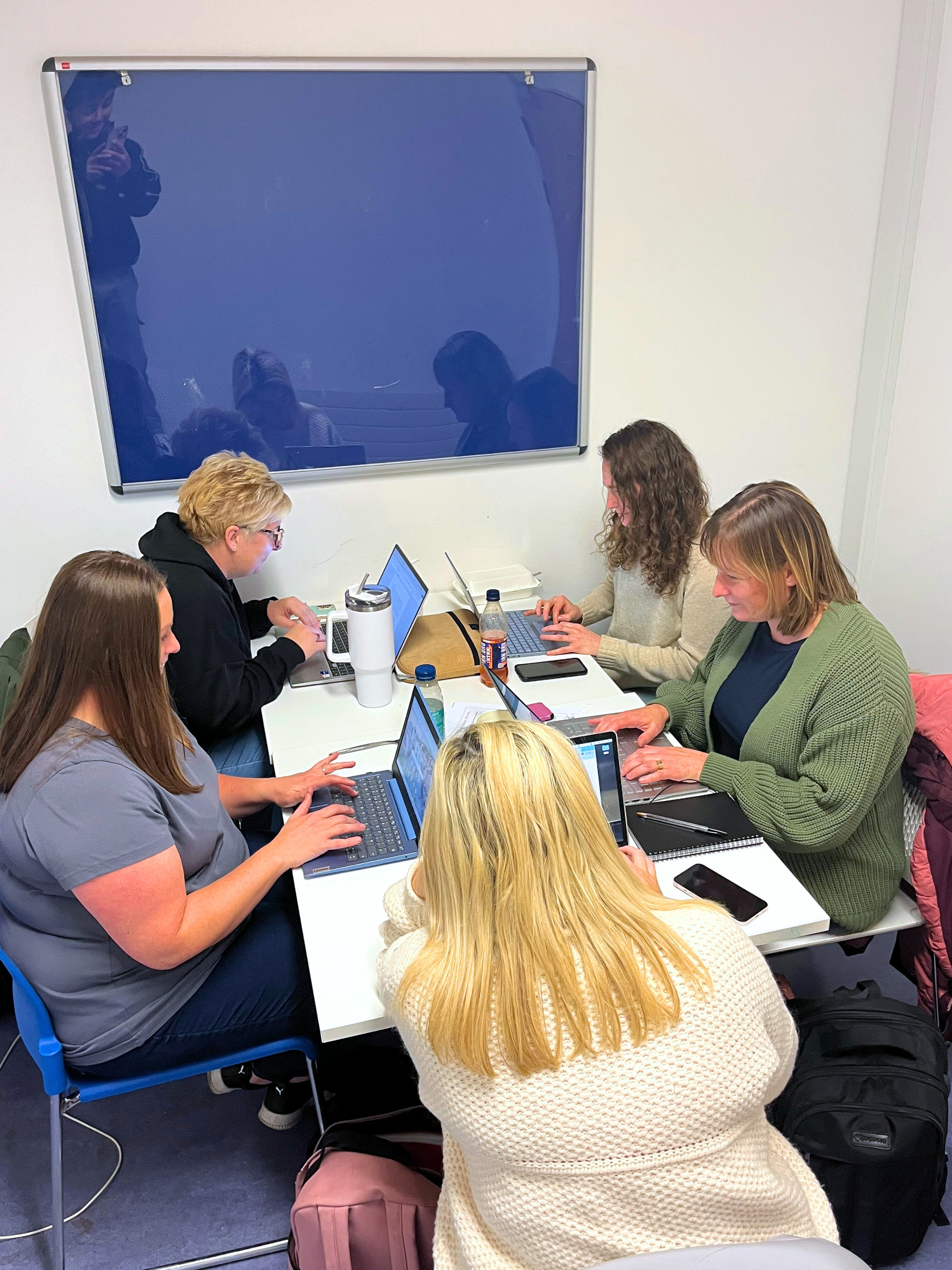 My top 5 tips for a good work-life balance
As an undergraduate student with a busy family life, my top 5 tips for achieving a good work-life balance are: 
Plan out your time and find a routine that works for you. 
If you can, set up a space at home for study. It will minimise distractions and help you keep focussed. 
Seek support from others. My family, classmates, and the lecturing team at university have all supported me and kept me going. 
Use university resources. The pods at uni are great for self-study or group work. 
Take care of you. Self-care activities like writing down positive affirmations, meditation, and breathing exercises have all helped me to focus and relieve stress.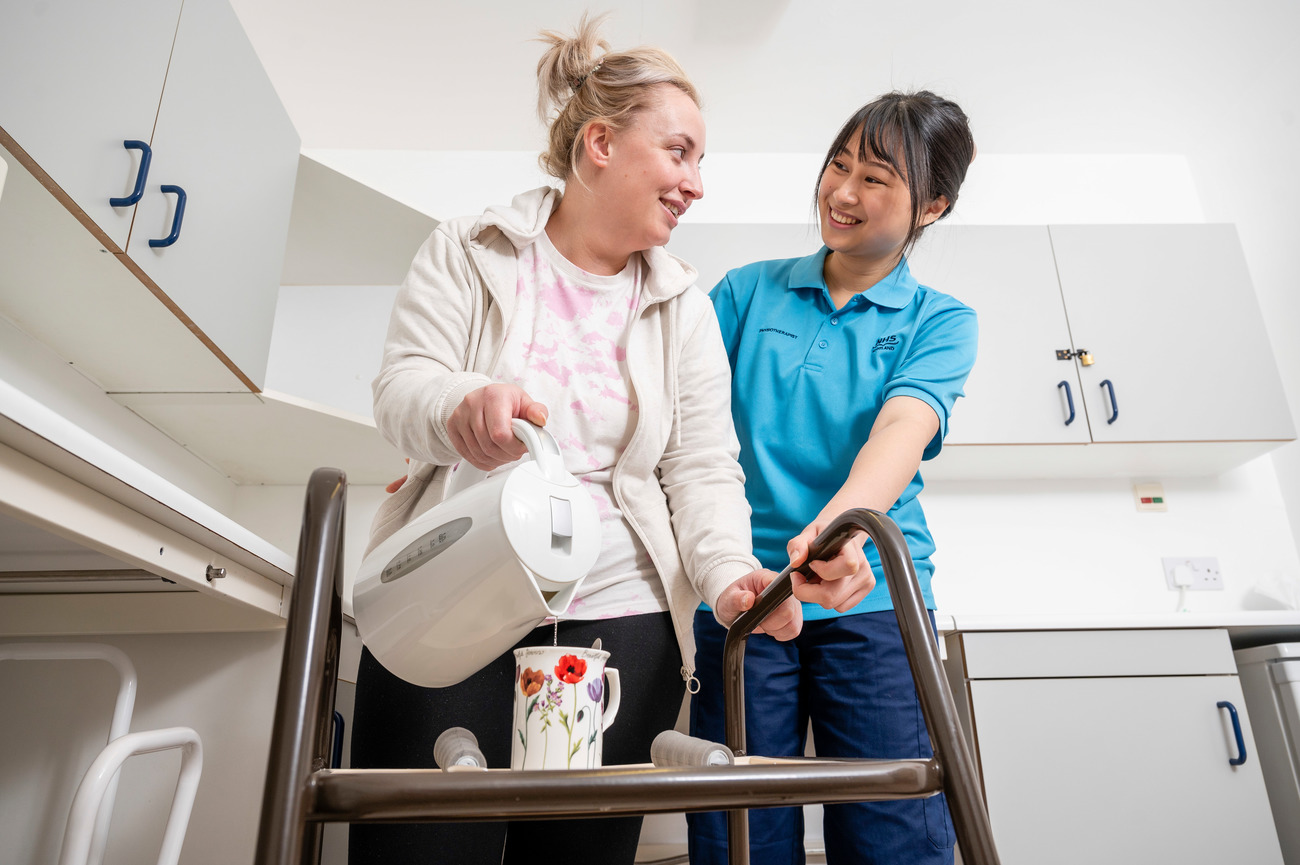 What is an occupational therapist? 
Like Gillian, you can study to become an occupational therapist. Learn more about the role and discover the education and training pathway to a career in occupational therapy.