Recruiting and supporting a diverse workforce
The NHS is the largest employer in Scotland. Our diverse and global workforce is one of our key strengths.
NHSScotland encourages applicants from underrepresented groups to bring their skills and talents to our workforce. We work with many different organisations to support initiatives that enhance diversity and inclusion in the workplace.
Carer positive
We have a range of family-friendly policies that support work-life balance and the aims of the Carer Positive standard. Our goal is to support carers and allow them the flexibility they need to deliver care at home.
NHSScotland policies and practices support carers in the workplace to promote equality, diversity, and employee health and wellbeing.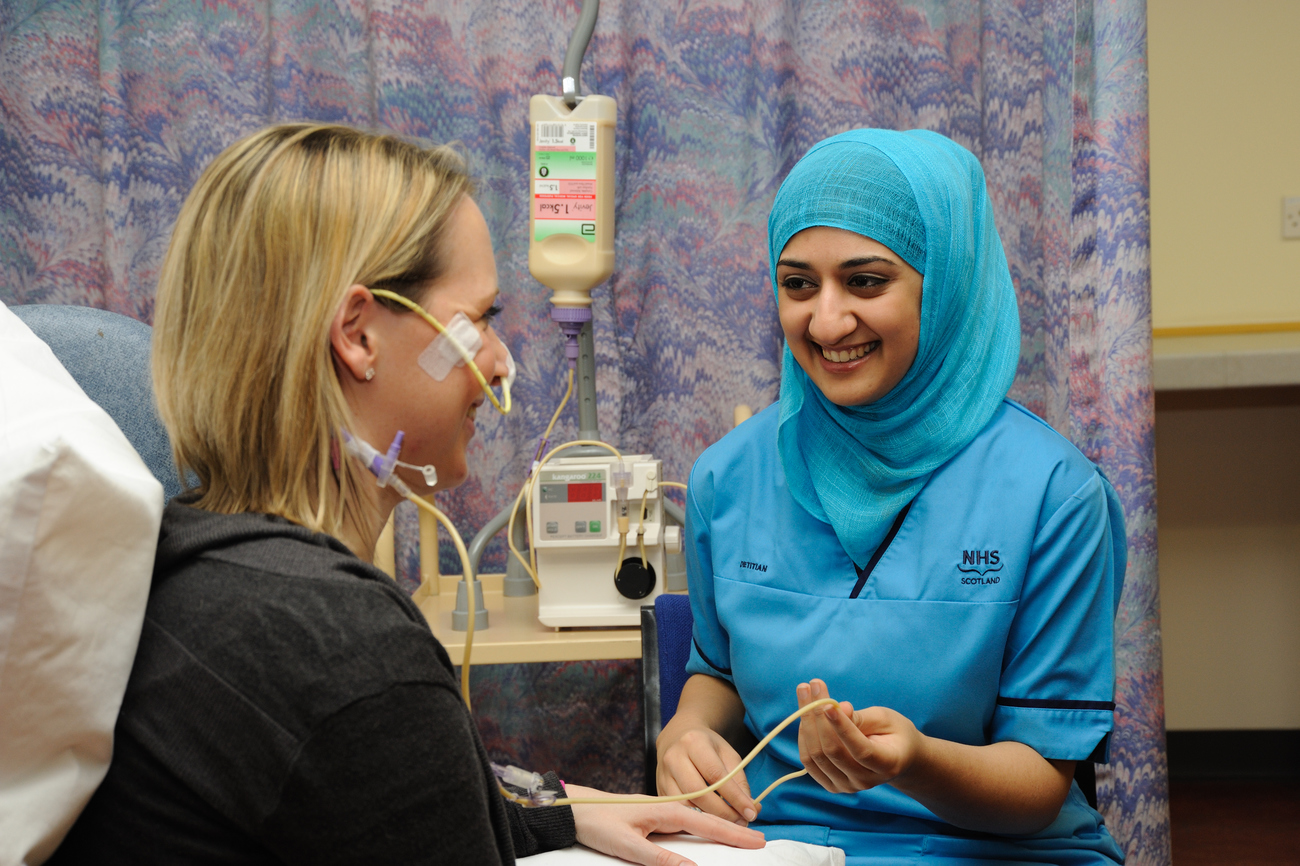 Disability smart
NHSScotland is a Disability Confident employer, focused on the recruitment and development of disabled people for their skills and talent.
We promote a culture of being disability confident, including:
an accessible recruitment process
work experience, paid employment, apprenticeships, and internships
reasonable adjustments when recruiting and in the workplace
All our Boards support the Guaranteed Interview Scheme. The scheme guarantees an interview to anyone with a recognised disability, if their application meets the minimum job criteria.
NHS Professional Careers Programme
NHSScotland also supports the NHS Professional Careers Programme developed by Glasgow Centre for Inclusive Living (GCIL) Equality Academy. The programme addresses the under-representation of disabled people in professional-level employment by offering paid traineeships for disabled graduates.
Learn more by reading about GCIL's Professional Careers Programme.
Disability, long-term conditions, neurodiversity, and mental health networks
Across NHSScotland, we have dedicated disability, long-term conditions, neurodiversity, and mental health networks. These networks offer peer support and inform staff campaigns and policy.
NHS employees should contact their Board for more information about staff networks.
Website accessibility
Our website is created with accessibility in mind. We prioritise designing accessible and inclusive content.
Find out more about our commitment to accessible content. View our accessibility statement.
Ethic minority inclusive
We seek to respect and include everyone, making sure no one is treated less favourably on the grounds of ethnicity.
At NHSScotland, we are working with Scottish Government to take positive action to encourage greater representation of the ethnic minority population in our workforce.
Across NHSScotland, we have dedicated ethnic minority networks for employees that provide:
peer support
advocacy training
inform policy
New and existing employees should contact their NHSScotland employer to find out about staff networks in their Board.
LGBT+ proud
Across the NHS, we want to recruit the very best of the LGBT+ community. We're committed to equality at every stage of our recruitment process.
LGBT+ staff networks
Our LGBT+ staff networks connect people across NHSScotland for support, socialising, and to promote equality for LGBT+ people.
New and existing colleagues are welcome to join our LGBT+ staff networks.
NHSScotland Pride Badge
The NHSScotland Pride Badge was launched in June 2021. The badge is worn by individuals who are aware of the issues that LGBT+ people can face when accessing healthcare.
When a colleague signs up to wear the Pride Badge, they identify themselves as someone who is a safe person to talk to. They'll also respect identity, use inclusive language, and be prepared to listen.
NHS employees can contact their Board to find out more about the NHSScotland Pride Badge initiative.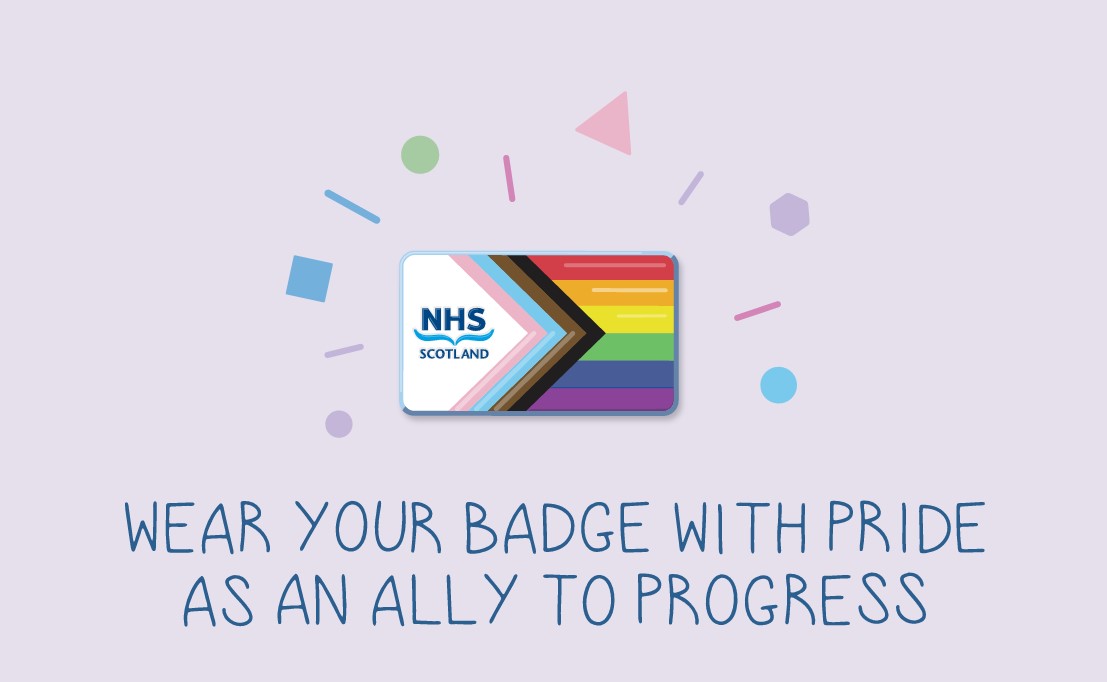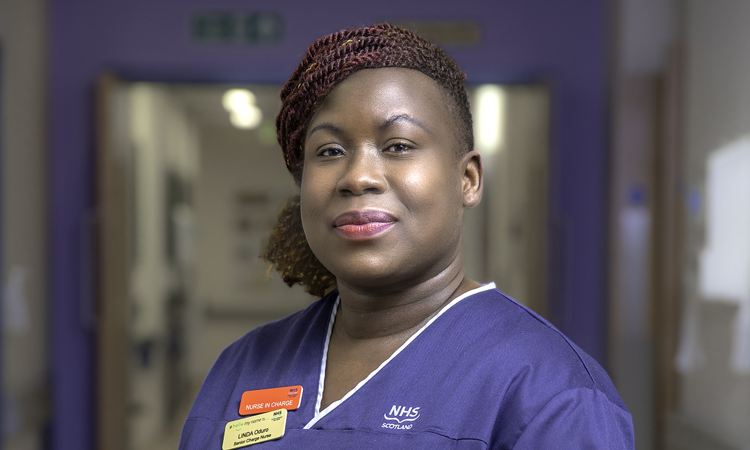 Explore careers
Discover the skills and qualifications you'll need for each role and what the work will be like.
Explore careers
NHSScotland Careers blog
Our blog includes how-to guides, case studies, and career resources.
Discover more